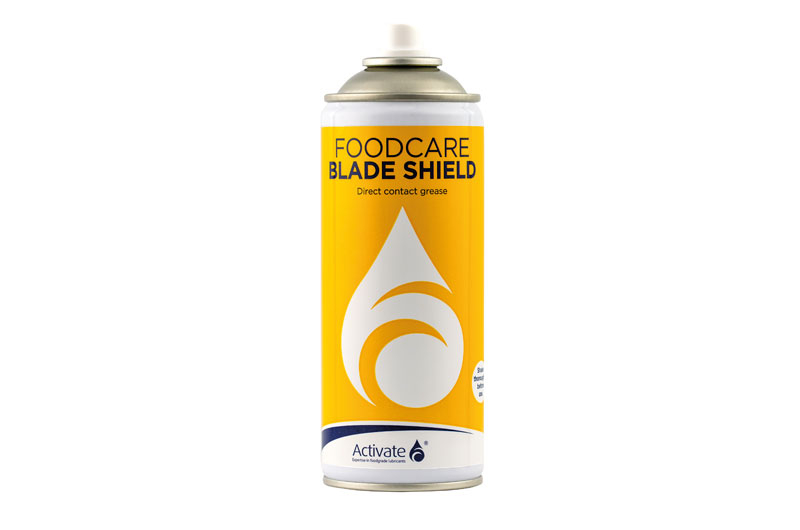 -20°C to +120°C
NSF 3H registred
NSF H1 registered
Foodcare Blade Shield is a safe and non-toxic food grade lubricant specifically designed for usage within food production areas.  This food safe product has excellent lubrication and water washout properties. This food grade lubricant spray has 3H registration which specifies its suitability for usage on grills, loaf pans, cutters, boning benches, chopping blocks and other hard surfaces.  This food grade lubricant is specially formulated to prevent adhesion of food to the machinery. 
The temperature range of this product is -20°C to +120°C making it a great choice for a wide variety of bladed applications. 
This product is NSF 3H and H1 registered.
Sizes and Stock Codes
400 ml - 1034