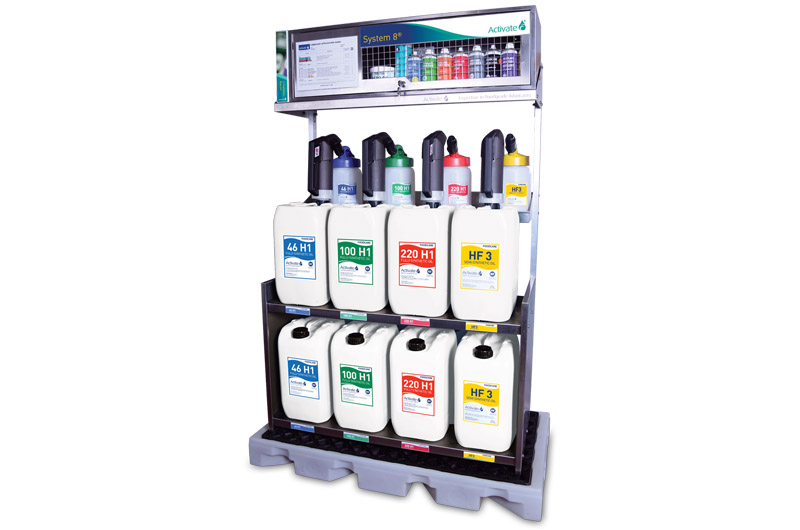 System8® enables a meticulously ordered oil store by incorporating all required oil containers, Oilsafe cans and aerosols in one place. The unit is bunded to safely contain any spills and the Compliance Manual sits on the system, keeping all essential paperwork on hand for the auditors.
Available as component parts or a complete package.
Stainless steel stand dimensions: 1160mm(w) x 1670mm(h) x 510mm(d)
Bunded floor dimensions: 1245mm(w) x 140mm(h) x 635mm(d)
Note: lubricant containers are shown for illustrative purposes only. The System8® Storage Unit package does not include any lubricants.
Sizes and Stock Codes
System8®: complete - S1
System8®: aerosol cabinet - 4480
System8: bunded work floor - 4572
System8: stainless steel stand - 4450