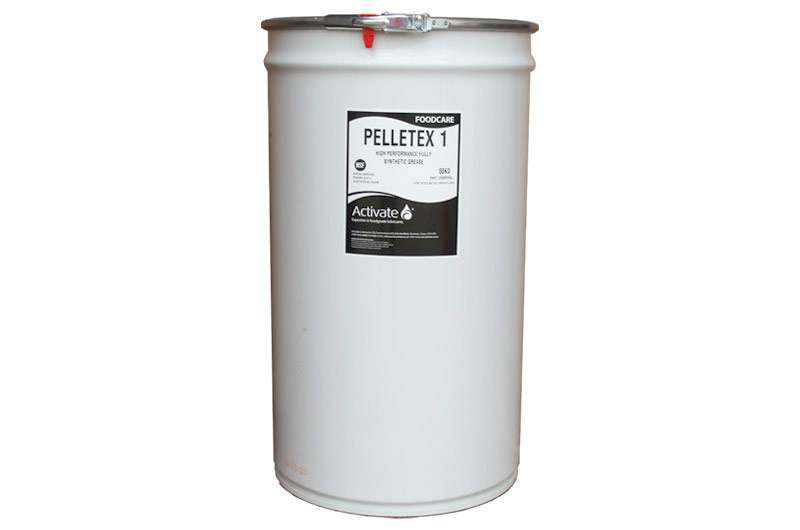 The Activate Foodcare Pelletex 1 (50kg) is an ideal solution for those looking to find a new grease substance for pellet presses, as opposed to bearings and greasepoints in feedmills. Our new Activate Foodcare Pelletex 1 (50kg) is a very high performance foodgrade pellet press grease and is guaranteed to increase efficiency, reduce breakdowns, increase oil and asset life.
Here at Activate Lubricants, we manufacture and supply a comprehensive selection of Feed Mill Food grade Lubricants. We also provide the leading solution for grease-lubricated bearings in pellet mill applications. Our high-quality lubricants help reduce breakdowns, extend the life of manufacturing machines and are all 100% foodsafe. Our innovative range in Feed Mill food grade lubricants are manufactured to our trademark market-leading quality, are non-toxic and guaranteed to be 100% safe for pet food contact.
Pet and animal food-processing plants use much of the same equipment as any modern food processing facility. The drive for food integrity throughout the years has increased, by consumer contamination concerns and regulations. Our food lubricants are processed and crafted to handle high-speed and high-temperature conditions.
Sizes and Stock Codes
12.5 kg - 2153
50 kg - 21550
180 kg - 215180