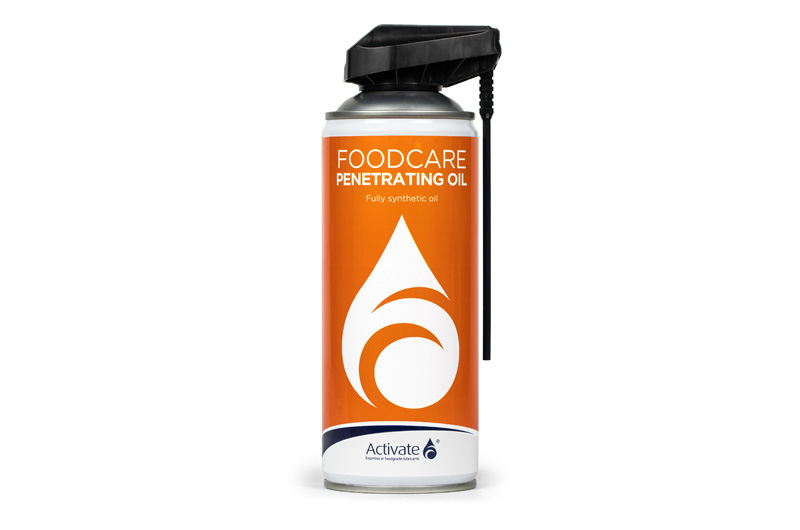 -45°C to +170°C
Cylinders, slideways, etc
NSF H1 registered
Foodcare Penetrating Oil is a clear non staining food grade lubricant specifically designed for usage on food production machinery.  This food safe fully synthetic fast-acting penetrating oil can be used in a range of applications including cylinders slideways and linear bearings.  
Foodcare Penetrating Oil is a food grade lubricant specially formulated to create a fast acting film coating.  This food grade lubricant has a temperature band of between -45°C to +170°C.
This product is tested to NSF H1 registration for usage in the food and food packaging industries.  
Sizes and Stock Codes
400 ml - 1064