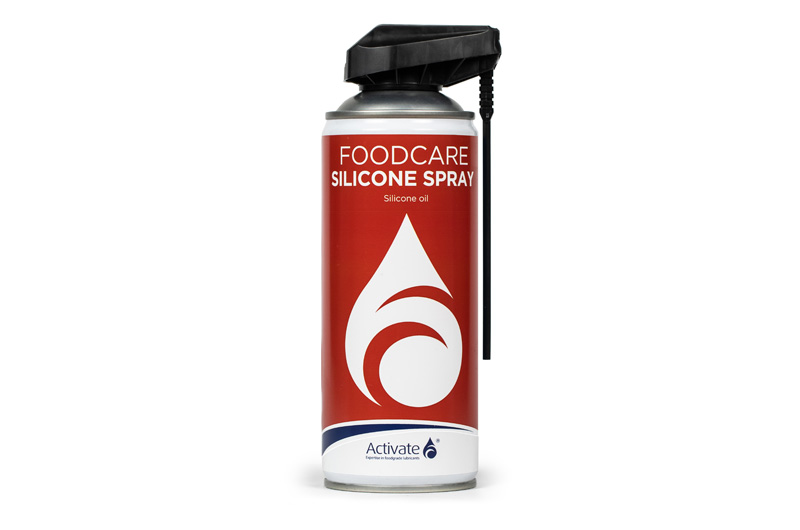 -50°C to +200°C
NSF H1 registered
Foodcare Silicone Spray is part of our food grade lubricant range.  Silicone Spray has a precise function; a specifically formulated fully synthetic light lubricant that produces 'dry film' lubrication.  This product is suitable for usage on plastics, polymers, conveyors and similar applications that come into indirect or proximity contact with food or its packaging. This food grade lubricant aerosol is formulated, ensuring the same high standard of compliance and food safety that you expect from our food lubricant range is maintained. Foodcare Silicone Spray is a high-performance food safe lubricant that is particularly effective as an anti-stick agent with a wide temperature range of between -50°C to +200°C.
Our complete range of aerosols are colour coded to improve usability and limit misapplication. With our full system we guarantee audit compliance, giving you total peace of mind.
This Food Grade Silicone Spray is NSF H1 Registered. 
Sizes and Stock Codes
400 ml - 1294